They have often shone in European stadiums. But that was before. Today, they are looking for a new place to play. Demba Ba, Salomon Kalou or Mehdi Benatia all come to mind. And yet, despite their advanced age, these African stars must be able to help out at certain clubs. Here is a list of five African players without a club, compiled for you by Sports News Africa.
Mehdi Benatia, Demba Ba, Salomon Kalou, Wilfried Boni, Cheikh Mbengue... These names evoke fond memories of African football. But today, like many other players from the continent who have engraved their names in memories, they are without a club. However, thanks to their great experience and strength of character, they could very quickly find their way back to the green rectangle.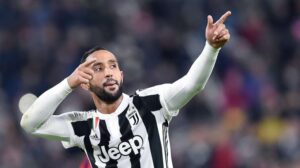 1-Mehdi Benatia (Defender / Morocco)
Having arrived in Qatar in January 2019, the former Juventus player announced his departure from Al Duhail on Thursday 3 June. His contract came to an end with the Qatari club, but the 34-year-old does not intend to hang up his boots. "I still have so much ambition and passion, that's why I'm going to take the time to study each of the offers that are made to me to know what my future will be made of!" he posted on his Instagram account. Genoa and Olympiakos are reportedly interested in the Moroccan defender.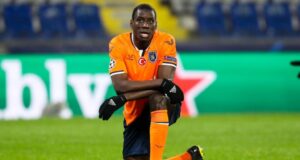 2- Demba Ba (Forward / Senegal)
His contract with Turkish club Istanbul Basaksehir was supposed to end in June. However, following disputes, Demba Ba and his managers decided by mutual agreement to terminate his contract last April. The 36-year-old Senegalese is now free. For the time being, there is no interest from other clubs for him, unlike Mehdi Benatia. Demba Ba has terminated his contract with Basaksehir in Turkey.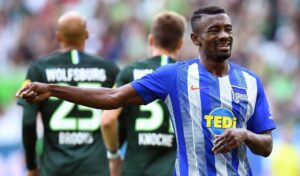 3-Salomon Kalou (Forward / Ivory Coast)
He is not to be presented anymore. The Ivorian international Salomon Kalou (97 caps) has been a great player for the Ivorian national team. He also won everything with Chelsea. But for some time now, the player has been struggling to find his bearings on the green rectangle. After having travelled across Europe from Feyenoord Rotterdam to Hertha Berlin, via Chelsea and Lille, the 35-year-old landed in Brazil with Botofago, a club in Rio de Janeiro, in 2020. But his adventure in the land of King Pele was short-lived. Currently, the Ivorian striker is without a club.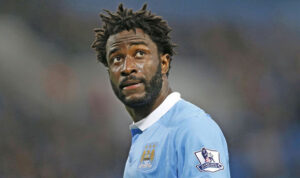 4- Wilfried Bony (Forward / Ivory Coast)
Where has the promising Ivorian nugget gone? His career has been up and down. In the various clubs where he played (Manchester City, Stoke City, Swansea...), Wilfried Bony alternated between the good and the bad. After rupturing cruciate ligaments in his knee, the player signed for Saudi club Al Ittihad Jeddah on 28 January 2020. However, on 1 November of the same year, he terminated his contract by mutual agreement with the club. Last year, he had a successful trial at Le Havre AC (L2 France). However, he did not agree with the club on the type of contract.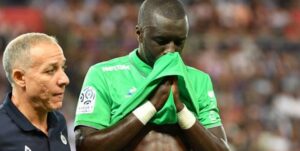 5- Cheikh Mbengue (Defender / Senegal)
Senegalese international Cheikh Mbengue has been without a club for two years now. After the termination of his contract with Chinese club Shenzen FC, the former Saint Etienne left-back disappeared from the radar. The 33-year-old is still looking for a club. The former Toulouse player is currently spending his holidays in Senegal.
Philemon MBALE