Didier Drogba (Ivory Coast) and Samuel Eto'o (Cameroon), two of the greatest African footballers in history, have a similar ambition: to be president of their respective federations. After the pitch, the two big stars want to manage the football of their country.
They have done their time in various African and European arenas. They have made emulators far from their countries and imposed respect on their European peers. Exploits that have fueled the tabloids for days to place them among the hottest players on the Old Continent. Samuel Et'o Fils and Didier Drogba have earned worldwide recognition. If they have reached such a degree of notoriety, it is because their exploits have repeatedly made the supporters of their European clubs jump for joy. And even on their continent. The two emblematic figures of African football now want to give credit where credit is due. To return to their native countries to share their experiences.
Samuel Eto'o, the Messiah of the rupture
Officially a candidate for the post of president of the Cameroon Football Federation, Samuel Eto'o has indeed hesitated for a long time before wanting to take power. The current president Seidou Mbombo Njoya, elected in 2018, is however strongly challenged. The Court of Arbitration for Sport (CAS) has even invalidated his election but he has remained in office, while the election of a new president is scheduled for December. His position has become so fragile that Samuel Eto'o could take advantage of it.
The former captain of the Indomitable Lions is therefore probably the man for the job. The former Barcelona player, who has a huge address book, wants to restore the image of the national body. "After careful consideration, I took this liberty for love of Cameroon and passion for our football," explained Samuel Eto'o. He added: "It is time to launch the reconstruction of our football.''
Moreover, he focuses his candidacy on five points namely: improve governance at the federation, develop the practice of football and also improve the attractiveness of national competitions, among others.
''He will have to learn a lot of things," said Patric Mboma, African champion in 2000 and 2002. ''In terms of the political aspect, I think he has already made progress that could be decisive. So, that's a lot of arguments for Samuel Eto'o... So, now, it remains to understand how in leadership mode he will be able to evolve, let's wish him the best."
"We think he is the man capable of getting Cameroonian football out of the doldrums it has been in for the last 10-15 years. Samuel Eto'o has the competence, the experience on the field, the address book and the innovative ideas to put Cameroonian football back where it deserves to be on the African scene," added his former team-mate Serge Branco.
Didier Drogba, the hope of renewal
Like Samuel Eto'o, Didier Drogba also wants to inject new blood into the management of the Ivorian Football Federation. The former Chelsea striker has had his share of ups and downs surrounding his candidacy. The electoral committee invalidated his candidacy and Drogba took the matter to FIFA to protest against what he called a "charade".
FIFA took the matter to the highest level and suspended the federation, which is now being replaced by a normalization committee headed by Senator Mariam Dao Gabala, which will be in charge until the election scheduled for November 2021.
In Abidjan, many fans prefer to see the former Elephants star at the head of FIF. "It's not so much being president of FIF that interests me, but it's the mission that binds this function," says the 41-year-old retiree. "Our football is going badly. (...) We are committed to contributing to the rebirth of Ivorian football," continued the former Ivory Coast captain.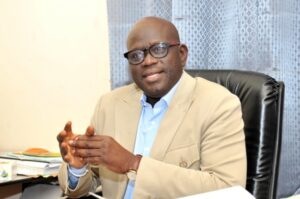 PR ABDOULAYE SAKHO, ASSOCIATE PROFESSOR OF SPORTS LAW
"The management of sport cannot be done without sportsmen and women but...".
Professor Abdoulaye Sakho, Associate Professor of Sports Law (Senegal).
"The elders are better placed than anyone else to talk about their sport. It will be a way to avoid seeing technocrats take over their sport. It is not for nothing in Olympism that medalists are put forward in the authorities. The candidature of Dogrba and Eto'o is a plus. They are coming to take their place.''
But does the simple fact of being a former athlete guarantee success at the head of these bodies? I don't think so. They will be in the decision-making bodies and we have to decide. This is not easy. These icons are often convinced that they know everything. If they don't surround themselves with good skills and listen to them, they can fail.
They should not believe that they know management well just because they were top sportsmen. Particularly those people who have been carried around for a long time in triumph. And who know no contradictions. They were borderline spoiled children. It takes a lot of humility to succeed in such a mission. But I believe that sport management cannot be done without the athletes. However, it requires a sense of listening and humility.