The Ethiopian athletes dictated their law in Madrid on Wednesday 2 March as part of the World Indoor Tour. Ethiopia achieved a triple in the women's 1500m and a double in the men's 3000m.
Madrid is hosting the last meeting of the World Indoor Tour on Wednesday 2 March. And Ethiopian athletes did well. Ethiopia won a triple victory in the 1500m. Gudaf Tsegay won the race brilliantly. The Ethiopian, who has been explosive this season indoors, set a new meeting record in 3:57:38. Her compatriots Hirut Meshesha (4mn02s22) and Freweyni Hailu (4mn03s38) finished second and third respectively.
Tsegay however failed to improve on her world indoor record (3:53:09). The bronze medalist in the 5000m at the last Olympics ran the event in 3:54:77 in Torun, Poland, the second fastest time in the history of the indoor distance. However, the 22-year-old runner can still achieve this at the World Indoor Championships scheduled for 18-20 March in Belgrade, Serbia.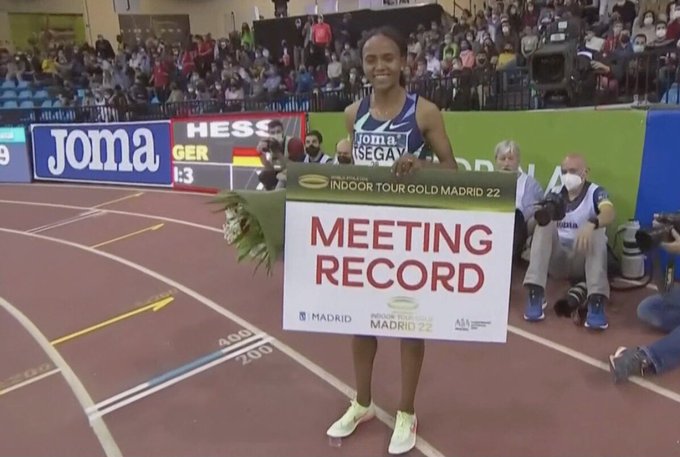 Ethiopia also shines in the 3000m with a double. Reigning Olympic 10,000m champion Selemon Barega won with a new meeting record of 7:34:03. His compatriot Lamecha Girma took second place with a time of 7:34:09. Barega thus took his revenge on his compatriot. Girma, Olympic vice-champion in the 3000m steeplechase, had beaten him in Torun.