US Monastir (6 pts +33) is qualified for the final stages of the BAL, scheduled from 21 to 28 May in Kigali (Rwanda). The Tunisian team validated its ticket by dominating (96-90) AS Salé, this Friday, March 11 in Dakar Arena, in the Maghreb duel, for the third day of the Sahara Conference.
US Monastir owes this success to Radhouane Slimane (24 points, 8 rebounds and 2 assists). The 41-year-old Tunisian international was named MVP.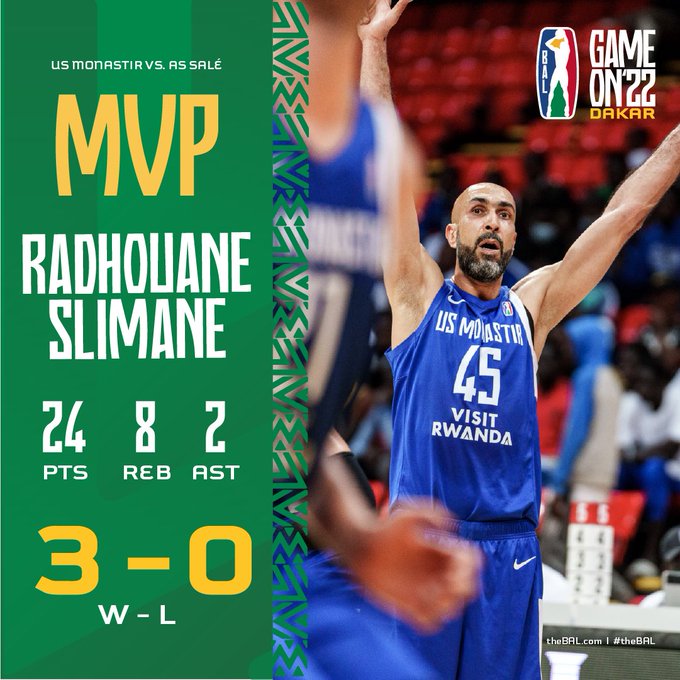 This is the third victory in three games for the Tunisians. This success allows them to consolidate their position as leaders of the tournament. Previously, US Monastir beat Ferroviario da Beira (77-71) and SLAC (76-55).
AS Salé, on its part, relapsed. Beaten on the first day, the Moroccan team had recovered by dominating (95-84) Ferroviario on the second day. It will not succeed in following up with a second success in a row.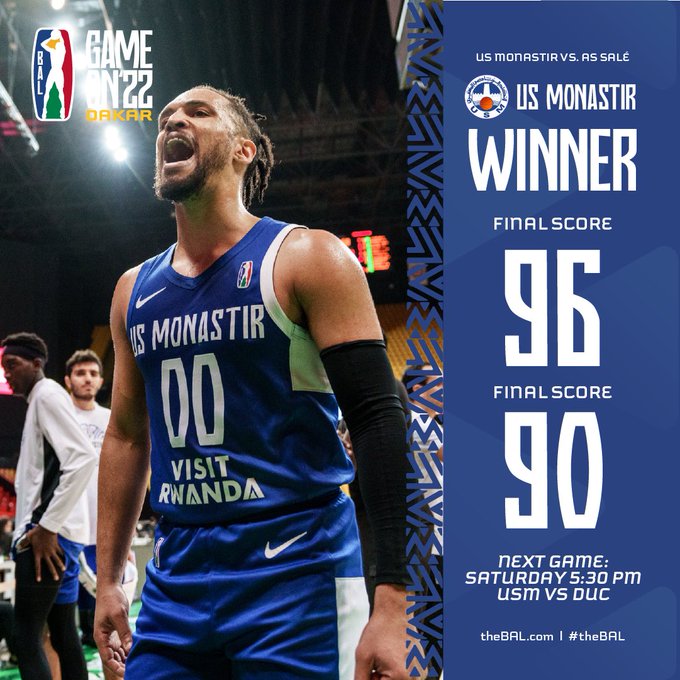 In the second hour (21h GMT), still in Dakar Arena, the DUC, which has suffered two defeats in a row, will try to get back on track at the expense of Rwanda Energy Group.
RESULT
AS Salé vs US Monastir : 90-96