Champions League-Day 1: Real Madrid avoids the Scottish trap as Mbappé carries PSG
The Champions League is back. The first eight matches offered 23 goals, with Real Madrid and Paris Saint-Germain winning.
Group F: Real Madrid starts well on the road
Real Madrid struggled in Scotland against Celtic Glasgow. First, because of Karim Benzema's injury before the half-hour mark. Then, because of the fighting spirit of the Scots. The latter put a lot of intensity to thwart the plans of the Champions League holders. But Madrid finally made the difference in the second half thanks to goals from Vinicius Junior (56th), Luka Modric (60th) and Eden Hazard (77th).
Tied with Real Madrid at the top of this group is Shaktar Donetsk. The Ukrainians have crushed Leipzig on its land 4-1 with a goal of Burkinabe Lassina Traore (85th), back after more than nine months of absence due to injury.
Group G: PSG Mbappé 2, Juventus 1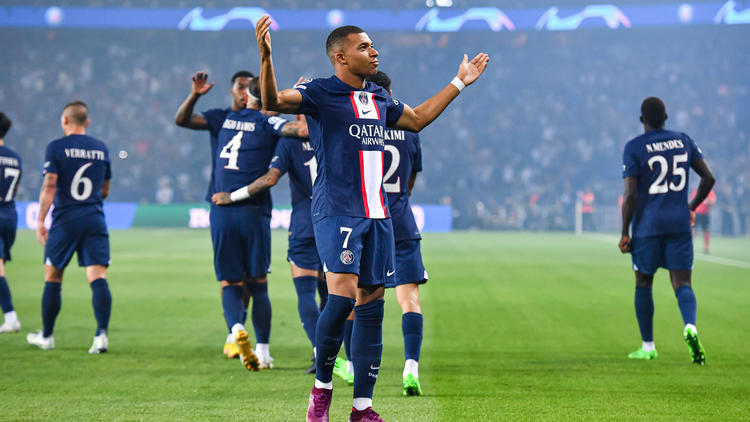 Paris Saint-Germain got the better of Juventus 2-. The French champions took advantage of a remarkable start to the game to make the difference. And as usual, Kylian Mbappé was unstoppable. The Parisian number 7 scored an express double (5th, 22nd) to give his team the lead. After the break, Juventus reacted thanks to McKennie (53rd). However, it was not enough to come back to the score. PSG starts its Champions League campaign in the best way. On the sidelines of this Paris-Juventus game, Benfica had a real card to play against the Israelis of Maccabi Haifa. The Portuguese won 2-0 with goals from Rafa Silva (50th) and Álex Grimaldo (55th). The Lisbon team is first in the group.
Group E: Blues' lackluster performance
Chelsea played without scoring a goal when they travelled to Croatia to face Dinamo Zagreb in Group E. Thomas Tuchel's players did not show much. No bonding, no intensity, no rhythm, and a glaring absence of collective cohesion. It is therefore logical that the Londoners lost 1-0. The only goal of this game is the work of Mislav Oršić (12th). A debut in the Champions League that is on the line of the beginning of the season of Chelsea in the Premier League where the Blues have already lost two games in six. AC Milan, meanwhile, drew at Salzburg (1-1).
Group G: City and Haaland too strong
In the other match of 16:45 (GMT), Dortmund hosted and beat Copenhagen in Group G. The Germans won easily 3-0. The goals came from Reus (35th), Guerreiro (42nd) and Bellingham (83rd). The Germans are at the top of this group, tied with Manchester City. The Mancunians went to win in Sevilla 3-0. The Norwegian cyborg Erling Haaland scored twice, while Phil Foden (58th) and Ruben Dias (90+2) each scored a goal.
All the results of the evening
Dinamo Zagreb 1-0 Chelsea
Dortmund 3-0 Copenhagen
Paris SG 2-1 Juventus
Celtic Glasgow 0-3 Real Madrid
Salzburg 1-1 AC Milan
Benfica 2-0 Maccabi Haifa
Leipzig 1-4 Shaktar Donetsk
Sevilla 0-4 Manchester City