At the Moulay-Abdallah Sports Complex, Rabat hosted the 4th stage of the Diamond League 2022. Soufiane El Bakkali did not tremble in front of his public as the young Emmanuel Wanyonyi (17 years old) and Mary Moraa (21 years old) made their mark.
After two editions were cancelled due to the Coronavirus pandemic, the Rabat Meeting, the 4th stage of the Diamond League, came to life on Sunday 2022. All eyes were on the Moroccan Soufiane El Bakkali. The 26-year-old athlete, reigning Olympic champion in the 3000m steeplechase, had not had many opportunities to run in front of his home crowd in recent years. He did not disappoint as he won the race in style. He crossed the finish line in 7mn58s28. This is both the new meeting record and the best world performance of the year. Soufiane El Bakkali once again took the lead over Ethiopian Girma Lamecha (7mn59s24).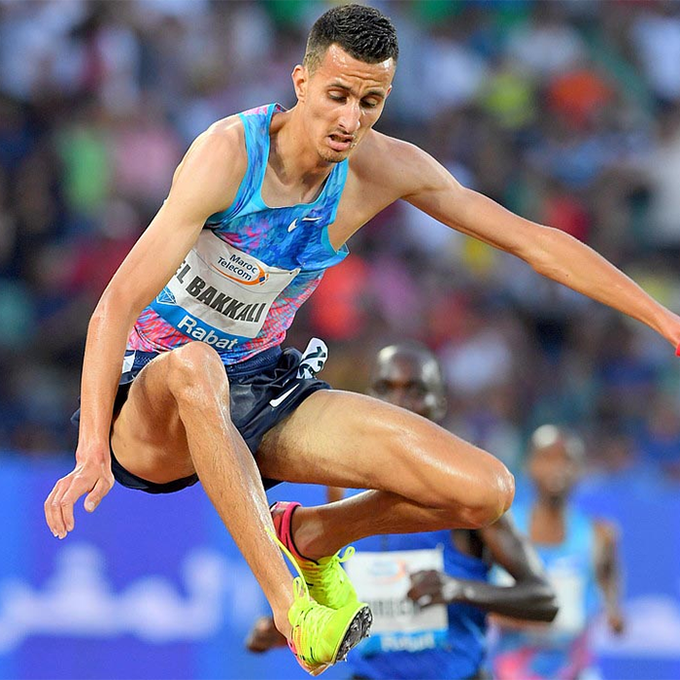 17-year-old Wanyonyi beats Olympic 800m champion
Before El Bakkali, the Moroccan public was able to observe rising stars of African athletics at this Diamond League. In the 800m in particular, a 17 year old boy overtook all his competitors. He is the Kenyan Emmanuel Wanyonyi. The 2021 World Junior Champion in the 800m, he clocked 1mn45s47. Above all, he got the better of Botswana's Nijel Amos (1:45:66), the 2012 Olympic runner-up. The reigning Olympic champion, Emmanuel Kipkurui Korir, started the race. However, the Kenyan finished in 8th place (1mn46s93).
Mary Moraa dominates the women's 800m
The 800m of this Diamond League in Rabat was also won by a young African. It is the 21-year-old Kenyan who recorded the best time of her career (1mn58s93). She won ahead of the 18-year-old South African, Prudence Sekgodiso (1mn59s23).
Ethiopian women's 1500m hat-trick
The Ethiopians left no stone unturned in the 1500m of this Diamond League. They took the first three places. Meshesha Hirut, 21 years old, came first with the best time of her career (3mn57s30). Hailu Freweyni (3:58:18) and Embaye Axumawit (3:58:80) were second and third respectively.
Ta Lou loses in the 100m to Thompson-Herah
No victory for Marie-Josée Ta Lou. The Ivorian sprinter had to settle for 2nd place in the women's 100m. Unsurprisingly, it was Jamaica's Elaine Thompson-Herah who dominated the competition with a time of 10.83 seconds, the new meeting record. Ta Lou clocked her best time of the year (11.04) to take 2nd place.